Food and wine tourism and slow food, 7 days to savour, slowly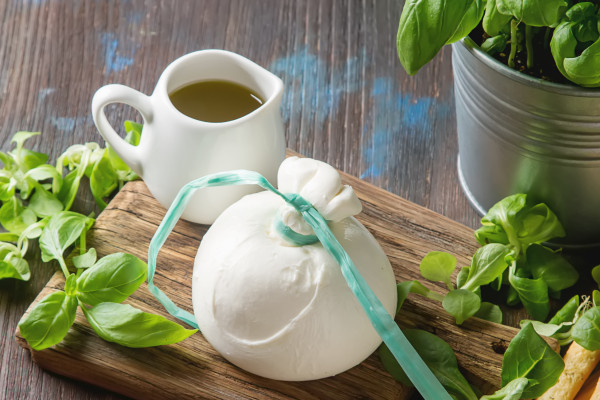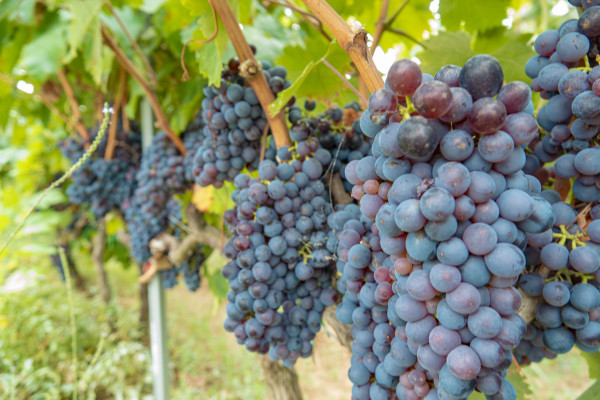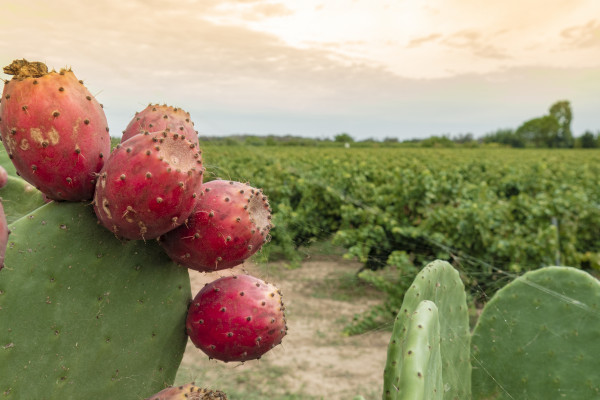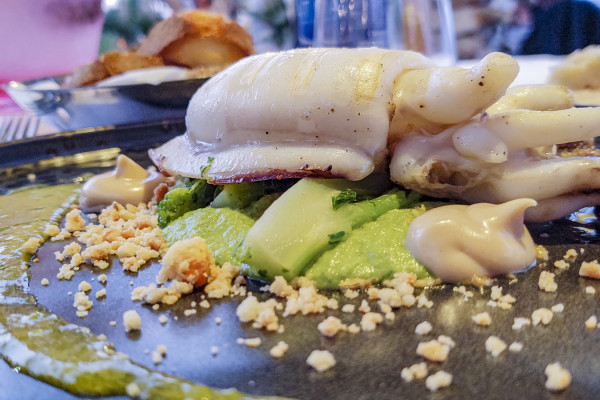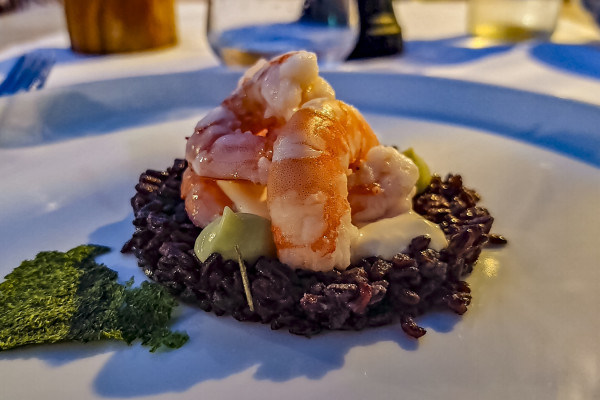 A Holiday package created in collaboration with the Slow Food Castel del Monte Association. The protagonists of this tour will be extra virgin olive oil, burrata cheese, wines and local cultures, taralli and baked goods, spices from the Murgia, fruit and vegetables but also the "local people" and the "places".We will visit historic centres plus unusual and lesser-known locations around the famous octagonal castle, Castel del Monte, all with a strong agricultural specialism.
Explore unusual places of Puglia
Taste the typical products
Meet the local producers
Included

6 nights in a B&B with breakfast

3 dinners in slow-food taverns

1 lunch in a slow-food tavern

1 cooking lesson

Picnic in the olive grove

Visit of two cellars

Tastings, as specified in the program

Guided tours and stops as per program

Entrance fees to monuments

Duration
7 Days
Bring along

⇒ TO PUT IN THE BACKPACK: A desire to slow down, be at peace, experience a feeling of well-being and the desire to recharge. Remember to bring with you the desire to dedicate yourself to the discovery of the pleasures of the palate, and the knowledge of ancient, real traditions.

Languages
English
Opening hours
Requirements

⇒ THIS TOUR IS FOR: lovers of food and wine tourism and for true connoisseurs of good food. It is for those who "embrace" the Slow Food philosophy of "good, clean and fair" food, giving value to producers, the local gastronomic tradition and promoting fair and sustainable agriculture.

Important information

⇒ YOU WILL BE EXCITED: to walk through vineyards and olive groves, getting to know the local producers, listening to their stories. They will be the ones who present to you the typical products of this wonderful area around Castel Del Monte. You will taste the delicacies of our master cheesemakers. We will talk about blue fish and raw fish with small-scale fishing operators. We will enjoy the "fragrance" of our bakeries and baked goods, the delicious chocolate and sugared almonds. The members of the slow food association (including us!) will be an active part of this journey. They will relate their stories and traditions. You will learn how to prepare and taste the flavours, thanks to the taste workshops we have prepared for you. You will get to know our restaurateur-farmers and their gardens that have taught us here. We will have dinner and lunch in the taverns mentioned by the Slow-food guides.

 

⇒ WE PROMISE YOU: that you will experience a real sensory journey while discovering good, clean and fair food. You will be able to speak directly with the producers and, why not buy typical products directly from them to take home? You will meet the members of the Slow Food Consortium, (including us!), a group of passionate experts from these wonderful lands. It will be a different journey in food and wine tourism; responsible, ethical and highly experiential.

 

⇒ TOUR IN BRIEF: The food and wine tour is based in and around Andria, city of oil and burrata, with a strong agricultural specialism.You will stay 6 nights in a typical structure in the historic centre, the owners of which are members of the Slow-Food association. It will be like being with your family… you will meet producers, you will visit farms and farms where you will learn the cycle of a typical product. You will hear stories and anecdotes from the locals. You will visit places away from the mass tourism, the authentic Puglia that you do not expect. You will discover typical dishes, local crafts and local traditions that have played an important ethical and social role in this area.
Venue
Turisti in Puglia office
Piazza la Corte, 1, Andria, BT, Italia
Offered by
TURISTI IN PUGLIA INCOMING SNC
76123 - Andria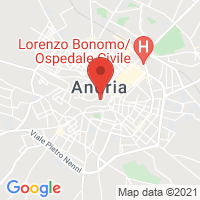 Further information
FOOD AND WINE TOURISM AND SLOW FOOD, 7 DAYS TO TASTE SLOWLY: THE TRAVEL ITINERARY
Day 1: ARRIVAL IN ANDRIA
Arrival and check in at B&B Borgomurgia in the historic centre of Andria.Our first dinner will be on the terrace, a convivial, social event, in the shade of the bell towers. Diners will be seated at a safe social distance, outdoors and in complete safety. Vincenzo will talk to us about community projects including the "Senza Sbarre" project and the "La Teranga" community."La Teranga" is many things put together: in fact, here, it is a tailor's shop and a social restaurant. In this community there is a true sense of welcome and respect for any human being. The tablecloths for our dinner will be made by the people of the community. The "Without bars" project aims to offer an alternative to prison for those who have made a mistake in life; the opportunity to reform; the chance to create a new life for themselves and their families; a positive role in life, a job. The project gave life to the pasta factory "A free hand", with the production of taralli, fresh pasta and other products. We will taste the community-made taralli for dinner.
Day 2 - CANOSA, PICNIC IN AN OLIVE GROVE AND CANNE DELLA BATTAGLIAAfter breakfast we will visit the ancient city of Canosa and afterwards, we have a picnic, among the olive trees, with Giuseppe, producer and lover of extra virgin olive oil, who will give a real olfactory lesson.In the afternoon, our first stop is in a winery in the area. Following this, we will visit Canne della Battaglia, an important archaeological site where the famous battle between the Romans and Carthaginians took place, and that we often read about in history books. After our return we enjoy dinner in a "slow-food" tavern in the historic centre.
Day 3 - FOOD AND WINE TOUR AND COOKING LESSONAfter breakfast we will immerse ourselves in the gastronomic culture of Andria, among dairies, confectioneries and markets.We will visit the Cathedral of Andria, which preserves the mortal remains of two wives of Emperor Frederick II of Swabia and also an important relic much venerated in the city and beyond - the "Holy Thorn". Afterwards, we will go to the Museo del Confetto, where the Mucci family uphold the ancient tradition of the typical Andriese "tenerelli" confetti.We take a tour of the market to buy useful ingredients for our cooking class. Then, we are hosted by Mirella in her home where many of her passions converge - photography, local cuisine, theatre, singing and writing. We taste the traditional dishes that we have prepared together.
Day 4 - MINERVINO MURGE AND CASTEL DEL MONTE
After breakfast we visit the village of Minervino Murge and visit a basket shop, where we get to know Vincenzo and his "art of weaving".We also visit a livestock farm, where we taste dairy products, including the typical cheese "pecorino di Minervino". In the late afternoon/evening we go trekking at sunset to Castel del Monte, with a guided tour. At sunset we will reach the vegetable garden of Pietro Zito, the "peasant-chef" who has made "poor" cuisine his strong point. We will have dinner here, in his slow-food restaurant.
Day 5 - BARLETTA AND SALINE DI MARGHERITA DI SAVOIA
After breakfast we visit Barletta, with a stop at an ancient mill to discover the ancient grain types and taste the baked products. Lunch is in a slow-food tavern in Margherita di Savoia.In the afternoon, we visit the Margherita di Savoia salt pans and the wetlands, for birdwatching activities and to wait for the sunset ...Dinner will be in a local brewery, where we take a journey into the taste of craft beer! Made in Puglia - combined with a gourmet sandwich.
Day 6 - CELLAR, TRANI AND BISCEGLIEAfter breakfast we will go to Trani, the "Pearl of the Adriatic", to visit the cathedral by the sea and to take a tour of the ancient Jewish quarter. Afterwards, we will visit a cellar, where the typical Moscato di Trani is produced. We will walk through the vineyards and taste the wine along with other typical local products.For lunch we will go to Bisceglie to experience embarking on the gozzetti - typical boats used by fishermen. We will taste a seafood sandwich, something truly typical and very Apulian, and then we will allow ourselves a sweet break, tasting the "sigh" of Bisceglie.
Day 7 – FAREWELLS
The last day is that of farewells. It will be difficult not to hug each other, so this year, we will limit ourselves to "flying kisses", with the hope of having given you a good experience ... But before we leave, we will make a stop to the communal oven of Sant ' Agostino, another beautiful consequence of cooperative, social integration. Here, migrants have learned to knead flour and bake bread, focaccia and taralli. What better souvenir to take home?
THE PRICE DOES NOT INCLUDE
Transfers from one location to another (for this trip you must have a car. For those who do not have a car, and those who arrive by train or plane, it is possible to request a transfer service with driver for a supplement, or add a car rental)Anything not expressly mentioned in the program
PLEASE NOTE: part of the proceeds from travellers on this package will be destined to support slow-food projects and the cooperatives involved. You are not buying just a trip but much more ..
BOOKING METHOD: Deposit required for the booking is only € 100. Cancellation is FREE UP TO 15 DAYS BEFORE DEPARTURE. IF YOU CANNOT LEAVE, DUE TO COVID FOR EXAMPLE, WE WILL REFUND THE TRIP 100%.
SCHEDULED DEPARTURES 2021 Every Saturday from 3 July 2021
0 Reviews
Unfortunately there are no reviews available. Be the first to review Food and wine tourism and slow food, 7 days to savour, slowly.
know betterbook bettergo better
TripAdvisor Traveler Rating
50 Reviews
More offers from this partner