Matera tour with private tour guide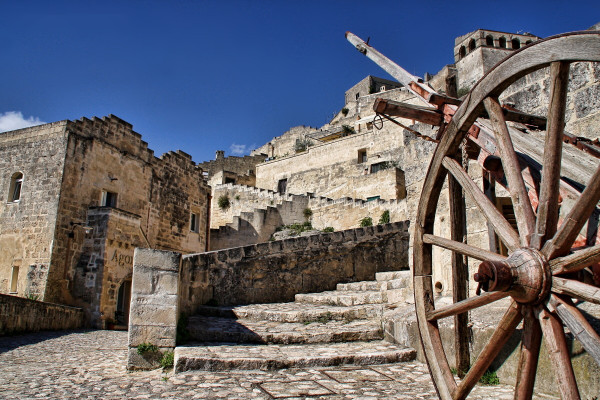 Matera's guided tour is an authentic experience to live at least once in a lifetime. You'll stroll through neighborhoods called "Sassi" with ancient homes and rock churches carved into the rock. Everything tells us about a poor life and marginalization of its inhabitants in the past.
Enjoy the guided tour of Matera with a private tour guide
Admire the beautiful view from the Belvedere
Learn the history of this ancient city
Included

Private tour guide

Not included

Tickets cave house (€3 per person) and rupestrian church (€3 per person)

Duration
150 Minutes
Bring along

⇒ TO PUT IN THE BACKPACK the essential so that it is light with a bottle of water. Know that the heat in Matera in summer is felt. Better comfortable and suitable clothing for the season as you walk a little and there are many steps. You can't miss a mobile phone or camera to capture a unique city like Matera. We'll take care of the rest

Languages
English
Opening hours
Requirements

⇒ THIS TOUR IS FOR: people who love culture, local stories and for the most curious who want to admire ancient houses and unique places up close. Dynamic people who love to walk through alleys and ups and downs, looking for artisan shops and lovers of local agricultural productions and who want to live more experience in one place. This tour is not suitable for those with walking problems or those who get tired easily on the climbs.

Important information

⇒ YOU'LL BE THRILLED by discovering that there are such special houses and with such precarious survival systems. You will be fascinated by their transformation into hotels, luxury B&Bs to live a surprising experience.

 

⇒ WE GUARANTEE that you will be impressed by this city and live a full, authentic and engaging experience. You will be pleasantly surprised by the things the locals will tell you and it will be love at first.... Visit.

 

⇒ TOUR HIGHLIGHTS: We will meet in Piazza Vittorio Veneto with a panoramic view of Civita and Sasso Barisano. We will cross Piazza del Sedile and Via Duomo until we reach the beautiful viewpoint. We will enter a typical cave house and rock church (entrances are not included)
Venue
Entrance Banco di Napoli
Piazza Vittorio Veneto, Matera, MT, Italia
Piazza Matteotti Parcheggio Via Saragat Via Gramsci
Offered by
TURISTI IN PUGLIA INCOMING SNC
75100 - Matera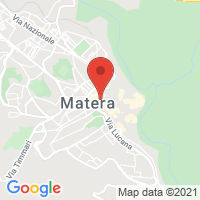 Further information
Why visit Matera?
Matera is one of the oldest cities in the world and dates back to the Paleolithic era but became famous when it became a UNESCO site in 1993. It has a unique charm thanks to the presence of the numerous churches and cave houses carved into the rock, real houses up to the 50'. In the 60s it began its decline when for hygienic and sanitary reasons the "Sassi" (i.e. the ancient neighborhoods) will be abandoned. As "shame of Italy" in 2019 she was awarded the title of European Capital of Culture, experiencing an important moment of cultural and social rebirth.Today this area has had its well-deserved social and cultural redemption. It won't take half a day to get to know her.
How to visit Matera?
The guided tour is safe according to anti-Covid regulations and guidelines provided by the ministry.The private tour of Matera will allow you to take advantage of an exclusive tour guide service just for you, your family or group of people you want to take with you. Matera's guided tour will start from Piazza Vittorio Veneto. For parking we recommend the area of Piazza Matteotti where there is a parking with hourly rate and in 5 minutes on foot you will be at the meeting point.
How long does it take to visit Matera?
Our guided tour of Matera lasts 2.5 hours and takes place mainly outside, between the Sasso Caveoso and Sasso Barisano districts. Here you can admire ancient cisterns, houses carved into the rock and you can access one of the many rock churches that preserve priceless frescoes. We advise you to stop at least 1 day in Matera to catch all the atmospheres that it knows how to give you: at sunset and at night it is really magical.
Matera guided tour: online booking
To book your visit you will simply have to use our online booking system by choosing the date and time you prefer, between morning and afternoon shift. On hot summer days we suggest a visit at 6 pm to enjoy the light and atmosphere of the sunset. There are no additional charges on the tour.
Matera Tour: What to see in the surroundings
If you have decided to stay overnight we recommend in addition our tour to the Park of rock churches, in the area outside the city that we organize by minivan starting from the city center, every afternoon, so you can leave your car in the parking lot without further problems.From Matera you can then visit Alberobello taking advantage of our tour by minivan, comfortable and safe. Puglia is really a few kilometers from Matera for this reason a jump to Altamura, just 10 minutes by car, is a must to follow our tour and taste the famous Altamura D.O.P. Bread.It also evaluates the destination of Gravina di Puglia, famous for its sights and rock churches that can be visited, as well as being able to taste a dairy specialty, the Ball of Gravina in one of the many dairies.
0 Reviews
Unfortunately there are no reviews available. Be the first to review Matera tour with private tour guide.
know betterbook bettergo better
TripAdvisor Traveler Rating
50 Reviews
More offers from this partner