Tour S.G. Rotondo to Monte S. Angelo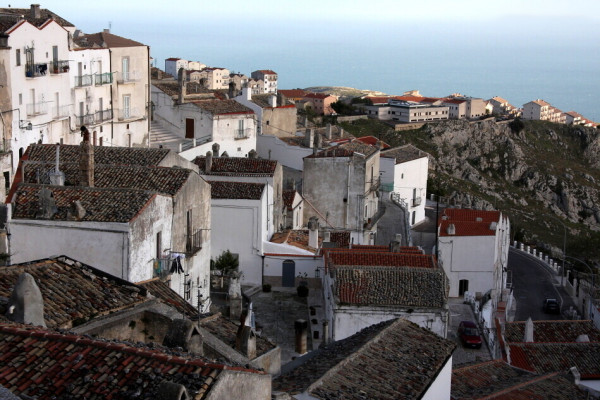 If you are in San Giovanni Rotondo and want to visit Monte Sant'Angelo, this tour with transfer is an opportunity not to be missed! Meet the driver and head towards Monte Sant'Angelo, one of the most important religious destinations in southern Italy.
Depart comfortably by minivan from Bari
Visit with a guide Monte Sant'Angelo with the sanctuary of San Michele
Return by minivan from Bari
Included

minivan with driver
walking tour in Monte Sant'Angelo with tour guide

Duration
4 Hours
Participants
min. 2 max. 15 pax
Languages
English, Spanish
Further information
In 2011, Monte Sant'Angelo was added to the UNESCO world heritage list. Walking through the streets of the historic center with a tour guide you will discover the origins of the place dating back to the 6th century AD, when the sanctuary was built following the appearance of San Michele.
You will visit the rupestrian sanctuary, one of the most visited religious destinations and stroll through the medieval quarter called the "Junno quarter".
Monte Sant'angelo is located at the highest point of the Gargano park and from here you can admire the incredible landscape from the park to the blue sea.
Return in San Giovanni Rotondo
know betterbook bettergo better
TripAdvisor Traveler Rating
25 Reviews